The first Brian Linehan Actors Award for the NSI Online Short Film Festival was announced recently.
Actors Ben Cotton and Sarah Deakins share the $1,000 Brian Linehan Actors Award for their work on Late.
LATE from Jason R Goode on Vimeo.
Sarah Deakins said:
What lovely news to learn of this award (thank you!). Working with Jason Goode and Dylan Jenkinson on Late was a joy. I'm always grateful to learn the film is connecting with people. I was incredibly lucky to work opposite acting partner Ben Cotton who lifted the words I had written off the page so effortlessly. Sharing the Brian Linehan Actors Award with him is an honour. Brian's commitment to promoting Canadian talent through its foundation makes this award even more meaningful. I remember Brian as a person with integrity and style. I am truly honoured to accept this award named after him.
Ben Cotton said: "I am honoured and grateful to receive this award, and to share it with Sarah. I had such a wonderful time working on this film with her and of course Jason Goode and Dylan Jenkinson. So thank you very much!"
Read the full awards news release.
• • • 
Films developed through National Screen Institute courses supported by the Brian Linehan Charitable Foundation find success on the fall film circuit
BANG BANG BABY
NSI Features First-developed film Bang Bang Baby by writer/director Jeffrey St. Jules:
TWO 4 ONE
NSI Features First-developed film Two 4 One by writer/director Maureen Bradley:
THE UNDERGROUND
NSI Drama Prize-developed short The Underground by writer/director Michelle Latimer and producer Kerry Swanson:
WHEN FISH FLY
NSI Drama Prize-developed short When Fish Fly by writer/director Lisa Rose Snow and producer Lora Campbell:
SOME THINGS WON'T SLEEP
NSI Drama Prize-developed short Some Things Won't Sleep by writer/director Leah Johnston and producer André Pettigrew (the Brian Linehan Charitable Foundation were the award sponsor for this team):
AFTER THE RAIN
NSI Drama Prize-developed short After the Rain by writer/director Gerald Patrick Fantone and producer Inga Dievulyte:
GIVEN YOUR HISTORY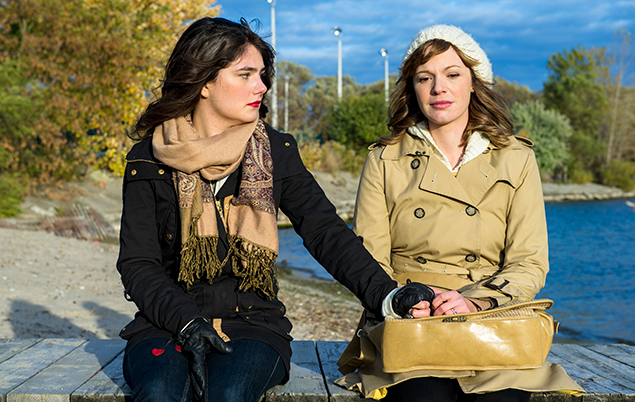 NSI Drama Prize-developed short Given Your History by writer/director Molly McGlynn and producer Laura Perlmutter